Our values and commitments
Mecotec is a company specializing in the calibration of industrial measurements instruments, as well as in the qualification of equipment and clean rooms in Wallonia, Brussels, and the north of France. Discover our mission, our vision, our values and our commitments to our customers.
Our mission
In a world in perpetual change and in continuous search for excellence in terms of quality and safety, Mecotec's role is to design and verify the equipment making it possible to ensure mastership of any measure involved in industrial and environmental processes.
Our vision
Mecotec brings together a team of professionals whose skills are regularly updated. We constantly strive to consolidate our position on the market thanks to our flexibility and to a range of quality services in line with the needs of our customers.
Our values and commitments
Mecotec has 5 fundamental values and ensures that each of its employees is committed to respecting and transmitting them: customer orientation, entrepreneurial spirit, adaptability, reliability and fulfilment.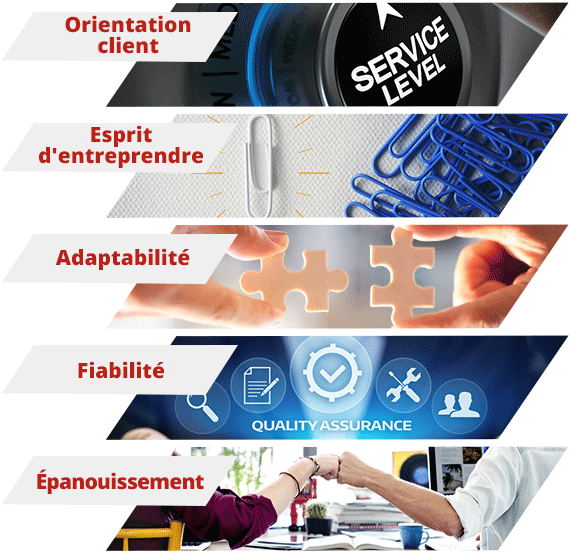 10
events per year for staff
Our commitments
Customer orientation
Listening to customers and their expectations is essential for our teams. We take their needs into consideration to maximize their satisfaction and loyalty.

Entrepreneurial spirit
Our company is committed to being in a positive dynamic by seeking the proactivity and boldness of our employees.
Adaptability
We are ready to take on challenges and face them with flexibility, responsiveness, and constant questioning.
Reliability
Mecotec is committed to being a quality, authentic and trusted partner. We are concerned about the continuous improvement of our partnerships and our daily work.
Fulfilment
The well-being and cohesion of our teams is fundamental. We are committed to supporting our team and to giving meaning to the work of our employees.
Why call on Mecotec?
For your project, trust the expertise of a company that has over 20 years of experience in the instrument calibration industry. Our strength is to be able to respond to your request while advising you on compliance to guarantee you a quality service.
All our employees are committed to respecting our values and commitments and to putting their expertise at your service. Our primary goal is to satisfy our customers to establish with them a climate of trust and a lasting partnership.
Get in touch with our team
For more information on our values and our commitments, please contact our team via the online form or by phone.