Qualified technician (M/F)
Come join a dynamic team and evolve in a varied environment while developing your skills.
Mecotec is a service company in the fields of measurement and verification of industrial processes. Mecotec is active in the field of measurement calibration and equipment validation. On this occasion, in addition to checking your measurements instruments using standard equipment, we also do installation tests ( IQ ) or results ( OQ ) for production equipment or for environmental verifications ( HVAC ).
In this function, you will be required to work with different clients, mainly in Wallonia and Brussels. You will be required to verify the compliance of our procedures with our measurement equipment.
We must combine advanced technical skills and writing skills to establish quality reports.
Mission
You do various missions with various clients in the industrial sector, mainly present in Wallonia, where you are in charge of qualifying production equipment and you check the conformity of their performance, according to the directives and current standards.
In practice, you will perform various tests such as mapping, calibration, aeraulic verifications, following protocols established with various test equipment.
Field function combined with drafting files.
Responsibilities
Qualify equipment such as ovens, fridges, freezers, ovens, tunnels, fermenters/ reactors. These tests will be done either during new projects (FAT, SAT, IQ OQ et PQ) or during periodic requalification
Perform calibrations of temperature measurement loops, pressure, level, flow, weighing, etc.
Do HVAC qualifications (particle counting, integrity test, laminar flow, operating room, etc).
Do autoclave qualifications::

Equipment instrumentation calibration
Study of the enclosure's temperature distribution; preparation of the acquisition system, preparation of the charge and placement of sensors, launch of programs, unloading and analysis of recorded data

Write qualification reports and interpret the results according to the criteria
Profile Required:
Below you will find the prerequisites necessary to do your work in the best conditions: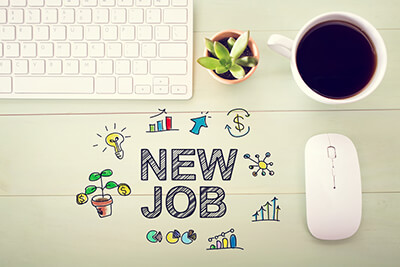 You have good knowledge in measurement techniques through your technical training (Technical management of buildings - Home automation, industrial instrumentation, electromechanics, electronics, etc.) or biotechnology training, you have notions in electricity and measurements
Experience in a similar position (instrumentation, HVAC, calibration and/or Autoclaves) is a plus
Knowledge of the pharmaceutical field and/or the functioning of a service company is a plus
The computer tool (Office) has no secrets for you
Your French is impeccable and you have a good knowledge of technical English
Your strengths are:

Taste for customer contact and interpersonal skills
Analytical and pro-active
Results oriented, organized and rigorous
Versatility and flexibility
Form for sending your application
Do you want to join a leading SME in its field, offering technical support and continuous training allowing you to develop?
Do you want to work in a varied and dynamic environment?
In just a few clicks, we invite you to send your application. We will get back to you if your application meets the required skills. Otherwise, your application will be registered in our recruitment reserve.